A Resolution Pathway for Light Sports Aircraft Variations

Introduction - The Human Factors
Like any problems, dealing with your aircraft related issues can be mentally draining and physically stressful, especially if you have family and work commitments. You own an expensive asset, expensive to maintain, expensive to insure and expensive to keep hangered possibly. You didn't buy your aircraft only to find that it's not quite right, or that somehow it slipped through the compliance safety nets. You quite justifiably purchased the aircraft on the basis that it complied with certification standards when it was given its Certificate of Airworthiness, and that it hasn't been illegally modified since then. If you are here then you may be a victim of a unique, shared or systemic problem, and you may not be alone. Feel free to talk to us at any time.
Stuart - 0407 243001
This page is for owners who discover variations (modifications or differences to the factory specification) to their aircraft that appear to defy compliance with the original build specifications, and variations that have not been authorised by factory issued approvals or factory issued bulletins.
If you are here, you'll appreciate that a Light Sports Aircraft (LSA) issued with a Special Certificate of Airworthiness cannot be modified unless in accordance with a factory LOA (letter of approval) or a factory service bulletin. The quality of any modifications, or the authority held by any person who carried out any modifications are completely irrelevant if the modifications are not factory approved.
When we run into any problem, we want to know;
Who can help us determine the facts?
Who can we can seek resolution from?
Who might we seek compensation from?
The answer may be one or multiple persons or corporations, so the first thing to do is establish who can, and who will help you. Some people will help you if they can make money out of of it, some will stop answering calls and emails if it gets too hard, but there are people out there who can and want to help. These are the people you want on your TEAM. Even with a sound team to seek advise from, you may still have a lot of work and research to do on your own.
If your aircraft is registered on BreezyLog, we appreciate you take aircraft maintenance seriously, and, rest assured, we are already part of your TEAM. BreezyLog can certainly make it easier for us to help you resolve issues. If you are not a BreezyLog fan, you are still welcome to register your aircraft issues below. You are the aircraft owner and it's your responsibility to ensure the aircraft is maintained. Even if you are not a BreezyLog client, we will still try to help you, because everyones safety is what we believe in.
System failures can occur at the highest levels!
---
The Challenger Disaster
... The report also strongly criticized the decision making process that led to the launch of Challenger, saying that it was seriously flawed. There was a meeting the night before the launch to discuss any major pressing issues that might delay the launch further. Several of the Morton Thiokol engineers stated their concerns about the O-rings and urged a delay, but the concerns didn't get communicated beyond the Level III Flight Readiness Review (FRR).
It is certain that even though members of higher FRR teams knew about the issues, there were plenty of members who could have stopped the launch but decided not to. This was done in large part because of the management structure at NASA and the lack of major checks and balances, which proved to be fatal in this scenario.
The report concluded that: ... failures in communication ... resulted in a decision to launch 51-L based on incomplete and sometimes misleading information, a conflict between engineering data and management judgments, and a NASA management structure that permitted internal flight safety problems to bypass key Shuttle managers.
It's important to establish a TEAM you can trust, because though it might be obvious, in the recreational aviation world, accountability is far from obvious, and lets face it, no one wants to be accountable these days.
Just because you are a member of RAAus does not imply that RAAus can assist you. RAAus see themselves as an administrator on behalf of CASA, (until / if they get Part 149). Until then, they are, in their own determination, not responsible for, and powerless to obtain information that is not readily available from manufacturers, or has already been issued by CASA. RAAus certainly won't say or publish anything that might lead them to litigation and they may be unwilling to share information publicly, or even with you.
RAAus can't share your data with other aircraft owners, so your problem can't be shared with others through RAAus. (We offer a solution for that below).
CASA may refer you to RAAus, and RAAus may refer you to CASA!
Your membership of AOPA may help you, but being a member does not necessarily mean you are entitled to assistance, but it's certainly worth making a phone call.
You may find that nobody wants to own your problem, so we may have to work it as best we can, with what we have. Collectively, we stand to make a difference.
And so begin the circles of confusion.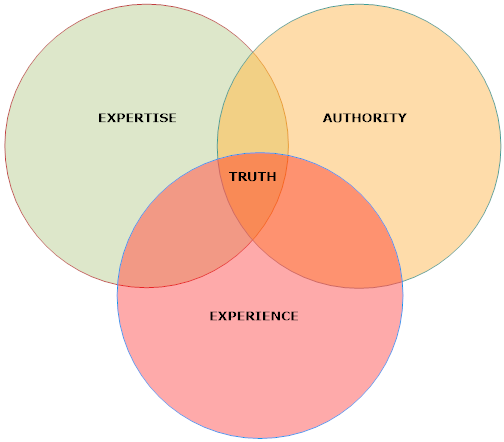 "our biggest challenge may be finding the smallest amount of truth"
Build Compliance
Your aircraft was built to comply with a designated standard. The standards can change over time, so, if investigating a query, work with the appropriate build standard at the time of manufacture. These standards are set by international agreements and they must be met by the manufacturers. It is likely that CASA has already approved the standard that your aircraft has been built to. The manufacturer of an LSA (Light Sports Aircraft) has to sign the Statement of Compliance, (SOC) thus declaring that the factory has built and tested the aircraft in accordance with the build standard. The standard authorities, i.e. ASTM. have no authority to enforce the standards, they only create them.
1. Do this
Lodge the variance on the RAAus (Occurrence Management System).
Download the OMS PDF from the OMS website. You cannot retrieve it afterwards.
If you don't have them already, contact the RAAus Technical Manager for these documents that were filed when your aircraft was given it's Certificate of Airworthiness.


Statement of Compliance




Flight Test Certificate




Weight and Balance Certificate

Take photographs of the variance from all angles.
Find any references in the aircraft logbook or scraps of paper that might relate to the variance.
Start thinking like a lawyer.
2. Read these
The POH (Pilot Operating Handbook) is a legal document that is part of the aircraft. Study it for any information relating to the variance.
Study the manufacturers Maintenance Manuals (MM) and Service Bulletins for any information relating to the variance.
Search the manufacturers and the importing agents web sites for any information relating to the variance.
The IPC (Illustrated Parts Catalog) should be available from the manufacturer. This may provide exploded views of the aircraft components and parts lists.
3. Now what?
Gather as much factual data as you can.
Keep a diary of emails and phone calls (including communications you receive no response to), from the date you lodge the OMS.
Contact the manufacturer directly.
Start asking for replies by email rather than phone calls.
Google searches can often bring up surprising archived documents from manufacturers, dealers, CASA and RAAus.
Keep a list of financial losses (Your aircraft may be losing you income).
Using the Weight and Balance Certificate, the Statement of Compliance and the Flight Test Certificate from RAAus, you may be able to piece together useful clues. Clues might include things like dates, weights, names, equipment fitted and the compliance standard for the aircraft.
The Statement Of Compliance is the factory's declaration that the aircraft meets the LSA standards for the country it's destined for. In some cases, it may be important to establish if the variance occurred at the factory, before the issue of the Special Certificate of Airworthiness or after the Special Certificate or Airworthiness was issued.
The variation (if unapproved by the factory) may effectively make your aircraft non-compliant. However, if you still have a valid Certificate of Airworthiness, then the implication may be that the aircraft may still be compliant. RAAus may assume that the aircraft is compliant until CASA declare that it isn't, but for your own peace of mind, if you want to fly, email the RAAus Technical Manager and make sure you have something in writing that confirms that the aircraft is legally airworthy, unless of course the variance causes the aircraft to be defective.
By now you'll have a fairly good idea if the variation is only affecting your aircraft or may be potentially affecting other aircraft as well. If the variation is affecting only your aircraft, then the answer may be one of these.
a) Seek factory approval to return the aircraft to it's original build specification.
b) Seek factory approval for the modification that has already been carried out.
c) If applicable, consider RAAus MARAP. Modification or Repair Modification and Repair Approval Process. For non LSA/E-LSA FActory Built Aircraft. MARAP does not apply to LSA aircraft.
If you suspect that the variation may affect more than one aircraft, the best thing we can offer for now is to unite everyone with the same variation together.
Does your variation fall into one of the drop down categories below? If so, you are invited to complete the form and confirm you consent to share your information with other owners with the same problem. If you have variation that is not listed, please add the details in the form.
Our desired outcome is to have every
aircraft flying safely and legally
A safety net for every owner
We make no promises, insinuations, guarantees, or any other
such indication that any advise offered or shared by us
will lead to a successful or desired outcome for you.
Legal fees may be required to pursue any legal claims.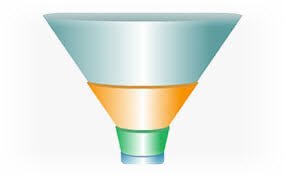 We have a reliable TEAM of aviation lawyers, CASA Approved Aircraft Certifiers and Weight and Balance Control Authorities